Hello! Are you looking for opportunities to study in Australia? Let me tell you that pursuing your higher studies in Australia means that you will be studying in the world-renowned universities offering quality education, you will be interacting with a diverse international crowd, and you will have access to a number of study and research opportunities. If you may find it expensive to study there, you even have the opportunity of applying to scholarships to study in Australia. So stay firm on your decision and follow the necessary guidelines to obtain an Australian student visa. That will be your ticket to entry. In this article, we have a complete guide on everything you need to know about the Australian student visa process.
Eligibility For Australia Student Visa

Before you head to studying the Australian student visa process, you need to check if you are eligible enough to apply for one. You can only apply for the visa if you submit the necessary documents required for an Australian student visa. For that,
You need to have a letter of acceptance from the university you are applying to. This is your Certificate of Enrolment that you will receive via email.
You must meet health and character requirements
You must show evidence of sufficient funds
You must have a health insurance for international students or an OSHC (Overseas Student Health Cover)
You will have to show proof of English language proficiency via standardized tests like IELTS, TOEFL, or PTE.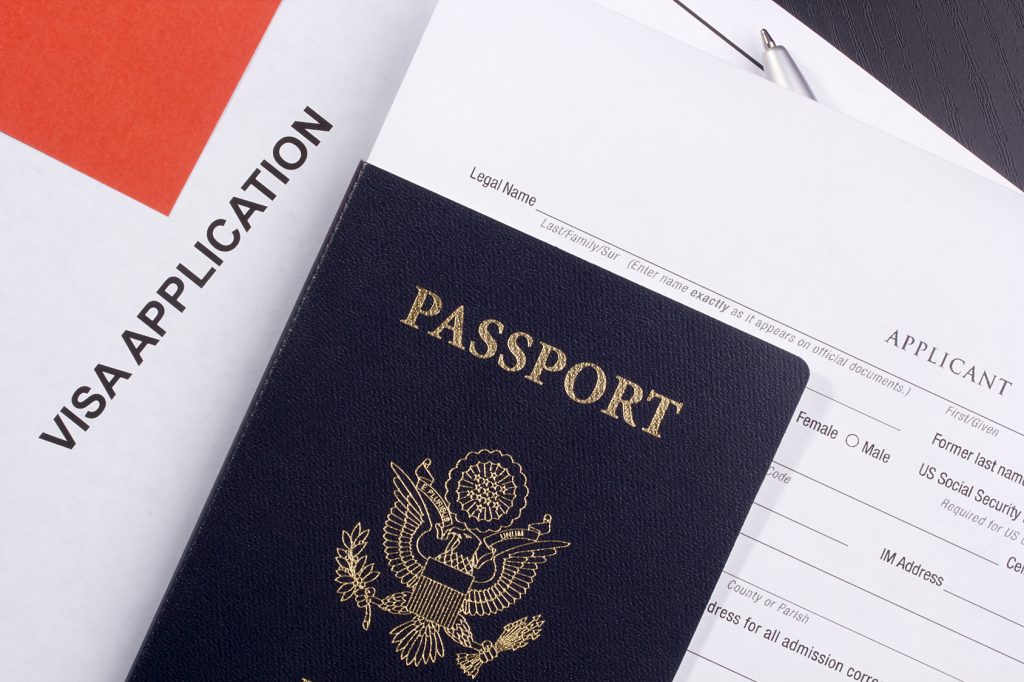 What Is GTE?

Under the Australia Student Visa Process, every student is required to follow the GTE guidelines and submit the necessary documents failing which they will not be eligible to obtain a student visa in Australia. GTE or Genuine Temporary Entrant requires all applicants for a student visa to show that they are temporarily coming for studying in Australia. The necessary GTE requirements include:
Writing a statement of purpose for Australian student visa addressing the GTE requirements. Support the information with sufficient evidence because generic information is not usually weighed in a GTE assessment.
Include your previous study experience like academic transcripts showing qualifications achieved, name of the education provider(s), length of study and certificates of attainment.
Be authentic and make sure to out in information regarding gaps between your studies and the reason for taking a gap in case you did
Details about your current employment status, your current employer, company address, period of employment, details of your position, the name and contact details of someone who can confirm the circumstances of your employment.
Evidence of financial, family or social ties. You need to show you have significant incentives to return home.
Looking for free property & loan consultation? Click on the banners & avail now!
What Are The Application Fees For An Australian Student Visa?

International students who wish to study in Australia must obtain an Australian Student Visa. But there are many subclasses in the visa, so how will you know which to apply for? Usually, under the Australian Student Visa Process, you can apply for a specific subclass depending upon your age, type of programme, and duration of stay. However, in most cases, international students can apply for the Australian Student Visa Subclass 500. The application fees for the subclass 500 is around 620 AUD. You can either take the help of your consultancy or apply for the visa directly via an online portal.
Application For An Australian Student Visa

Now that you've checked your eligibility requirements, the GTE requirements and documents and the fees, you can get started with the actual Australian Student Visa process. How do you go about it? You must have gathered the following documents by now:
Proof of Identity
CoE, letter of acceptance and support
Evidence of having enough money to stay
Provide evidence of having genuine access to the money
Evidence that you are exempted from paying visa application charge, if applicable
Evidence of OSHC
GTE documents
Language documents- Scores of exams required to study in Australia
Partner documents, if valid.
Documents for dependents and children, if applicable
There might be some specific documents required too. But it depends from person to person, so find out what could be those documents in your case by checking the Document Checklist Tool. In our step-by-step guide for Australian student visa, here's how you start applying for the Australian Visa:
Check the official Australian visa site: You can apply for the Australian student visa online through the ImmiAccount by following these steps:
Create a login for ImmiAccount
Attach the above mentioned documents as and when asked
Pay the Visa application fees (620 AUD)
Australian student visa fee can be paid via: MasterCard (including Debit MasterCard), VISA (including VISA Debit Card), American Express, Diners Club, JCB, China Union Pay, Prepaid credit cards, PayPal, and BPAY.
After you've followed the above steps in the Australian Student Visa Process, you must complete the following through your ImmiAccount:
Provide Biometrics
Get health examinations and medical referral letters
Provide additional information required
Abide by the law
The decision regarding your student visa application will be sent to you in writing. And, if you've followed the instructions and met the necessary requirements well, your letter will include a visa grant number, the date on which visa expires, and conditions on your student visa. All the best!
Thanks for reading this blog on the Australian Student Visa Process! If you are interested in learning more about studying in Australia, the following articles may be of interest:
Get Personalised Counselling Expert
Get Personalised Counselling Expert
FAQs
How much does a student visa cost for Australia?
If you want to study at an Australian university, you'll need to apply for an Australian student visa. You'll need a Subclass 500 visa if you're a full-time student, which costs roughly AUD $575 each application and must be applied for at least six weeks before your course begins.
Is it easy to get a student visa for Australia?
In comparison to other nations, obtaining a student visa in Australia is simpler. Students who wish to study in Australia must meet specific criteria in order to obtain a visa. You can apply for a Subclass 500 visa once you have enrolled in a full-time study programme.
How long does an Australian student visa take?
The majority of visa applications take four weeks to complete. Your visa will normally be valid until 15 March the following year if you study in Australia for more than 10 months and finish at the conclusion of an Australian academic year (usually mid-December).
How long can I stay in Australia after my student visa expires?
The Temporary Graduate Visa (Subclass 485), issued by the Department of Immigration and Border Protection, allows international students to stay in Australia for up to 18 months after finishing their studies to travel, gain job experience, or enhance their English language skill.