We have often discussed various types of scholarships available for distance learning, scholarships for minorities, awards for athletes, just to name a few. As we are in the middle of the year 2021, the best college scholarships by far were offered by three countries – The UK, The USA and Australia.
This article is dedicated to help you find the colleges that offer the most scholarships and the best university scholarships in the UK, the USA and Australia.
Best College Scholarships In The UK
Chevening Scholarships
The Chevening Scholarship should be your go-to scholarship if you have aspirations of studying at a college in the UK. This is one of the best college scholarships in the world and is funded by the British Foreign and Commonwealth Office. Students who possess excellent leadership qualities from around the world have a good chance of winning this fully-funded scholarship to the UK. Being a postgraduate level scholarship, the Chevening Scholarship accepts applications from students who intend to pursue their Master's in the UK.
The eligibility criteria for the scholarship are as follows:
Applicants must exhibit excellent leadership skills and a proven track record of professional excellence.
Applicants must be a citizen of a Chevening-eligible country.
Applicants must hold a degree equivalent to a UK second-class honours degree 2:1.
Applicants must be willing to return to their home country for a minimum of two years after their scholarship has ended.
Applicants must meet the Chevening English language requirements.
Applicants must apply to three different eligible UK university courses and have received an offer from those universities.
Applicants must have at least two years of work experience in their chosen field of work.
Chevening scholars will receive a full payment of Masters tuition fees, up to £18,000.
Gates Cambridge Scholarship For International Students
The Gates Cambridge Scholarship hosted by the University of Cambridge is one of the most prestigious scholarships in the UK. The award is available to students who do not belong to the UK, to pursue a full-time postgraduate degree at the University of Cambridge. Those candidates who, without the support of this scholarship will not be able to study at the university, are highly considered for this merit-based award. Students who aspire to pursue PhD, MSc or MLitt or a one year full time course in any subject offered by the university must apply for this scholarship.
The eligibility criteria for this scholarship is as follows:
The Gates Cambridge Scholarship is one the easiest scholarships for international students as its requirements are basic and include only two criterias:
A citizen of any country outside the United Kingdom is eligible to apply.
Want to pursue a residential course of study in PhD, MSc or MLitt, or a one year postgraduate course.
Best Scholarships For University Students In The USA
Fulbright Scholarships
The Fulbright Student Program is one of the many scholarships accepted by American universities. The program is open to students from more than 150 countries. Every year, this program produces more than 4,000 Fulbright scholars. You can also apply for Fulbright Scholarships in Ireland if you are applying from Ireland.
Eligibility For The Fulbright Scholarship is as follows:
You need to provide evidence of being a resident/citizen of the country you are applying from.
You are not eligible for this scholarship if you hold dual citizenship.
You must meet the English language requirements of the University you are applying to.
Be sure to apply to a course of your choice and get accepted into the university you are applying to. This should be done before applying for this scholarship.
Preference will be given to students who are receiving a Fulbright Scholarship for the first time.
Previous recipients of this grant are at a competitive disadvantage however, still eligible to apply if they meet all other requirements.
The grants are subject to availability of federally-approved funds. The scholarship will cover your Medical expenses, 24/7 support for urgent and non-urgent situations. This is one of the best college scholarships as it will also cover a round trip to the host country. The scholarship also covers room and costs of living expenses for the students based on the cost of living in the home country.
International Excellence Award by North Arizona University
This excellence award is provided by North Arizona University (NAU) for Masters and Bachelors degrees. NAU offers world class Undergraduate, Graduate and Postdoctoral Degrees in the fields of Medicine, Health and Human Sciences. If you already know how to apply for this scholarship, you'll know that this scholarship is open to candidates from all nationals.
To be eligible for this award, this should be your first time studying undergraduate or any other graduate seeking degree. You should also maintain an academic record of a minimum 3.0/4.0 in your previous degree. In addition to producing good academic records, you should also demonstrate a need for financial support.
What makes this one the best college scholarships in the USA is it is offered on a first come first serve basis. If you are able to convince the committee with your excellent records, you will receive a full tuition waiver.
Best College Scholarships In Australia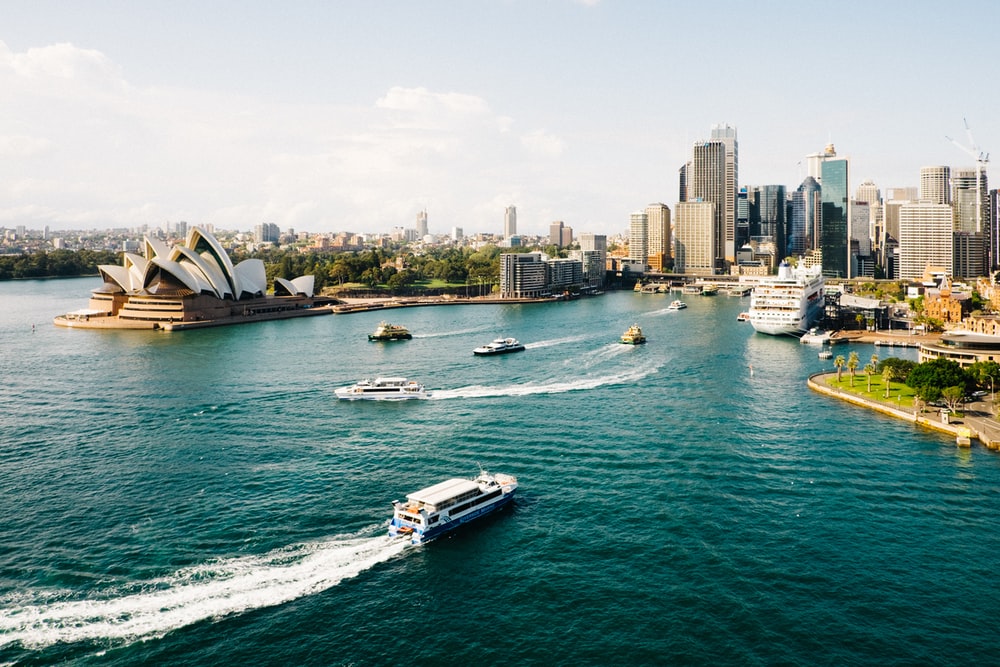 Australia Award Scholarships
Australia Award is a prestigious scholarship offered by a number of Australian Colleges. International scholarships and short courses are offered to students demonstrating leadership qualities, to pursue their education and research. The ultimate aim of this award is to prepare students for their careers and extract their full potential as global leaders. For more than 60 years, Australia has invested in global talent from developing countries to pursue their tertiary education in Australian colleges. Since the 1950s, the Australian Government has produced more than 80,000 future leaders through this award.
This is a long term scholarship offered for a minimum period necessary for a student to complete their academic program. This period also includes any pre-sessional course or training undertaken by the student.
The eligibility for the Australia Award Scholarship is as follows:
Citizens and residents of a participating country like India, Bangladesh.
You can apply for this scholarship only if you are above 18 years of age.
Proficiency in the English language, with a recent score of IELTS or TOEFL exam.
IELTS: 6.5
TOEFL-iBT: 78
PTE: 58
You should already be enrolled as a full-time student before applying for this college scholarship.
Fulfilling the Australia visa requirements of the Department of Home Affairs.
The Australia Award Scholarship is one of the best college scholarships in Australia.
For The Year 2021 Colleges That Give Most Scholarships Are:
Columbia University
Duke University
University Of Cambridge
King's College London
Charles Darwin
Bond University
University Of new South Wales
Williams College
Amherst College
Yale University
Thanks for reading this blog on Do Not Miss Out On The Best College Scholarships For The Year 2021. If you are interested in learning more about scholarships available around the world, the following should interest you:
Get Personalised Counselling Expert
Get Personalised Counselling Expert