If you are not on LinkedIn, you are missing out on the greatest networking tool for career success. Every new school year kicks off a new job hunt for millions of college students all over the country. If you're ready to join in, whether it's to look for a summer gig or something bigger, you'd be wise to join LinkedIn. The job search and social networking platform claims more than 40 million students and recent college graduates. And with more than 150 million members from the U.S. LinkedIn is a great place to make career-advancing connections. Below are some tips on how to use LinkedIn as a student and some of the best ways for students to use LinkedIn.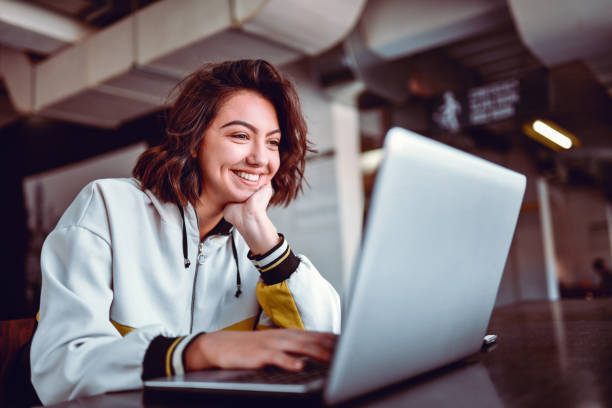 Ways College Students Can Benefit from LinkedIn
Search for jobs
Use LinkedIn to help you find a job! This is one way on how to use LinkedIn as a student. When you click on the jobs link, it shows jobs that are compatible with your profile. You can also search for additional job openings. While having access to jobs posted in LinkedIn is great, LinkedIn has a unique feature that is not available on other job websites. LinkedIn tells you how many people in your network or group work at the same company. Those people can help you get the job that you are interested in.
Build your professional network
Another way on how to use LinkedIn as a student to start building your profile. It's never too early to start building a network with people in your career area. Start by linking to classmates who are in your major. While they are friends and classmates now, in the future they become business referrals. Ask professors who are on LinkedIn to write a recommendation for you. Linking to professors ensures that you will stay connected to them after you graduate. This could be very beneficial.
Check out career paths
Find people who are on LinkedIn who are already employed in your desired profession. Check out their profiles to see what they have done to become successful. See if you can incorporate something from their career path into yours. Pick the right career for you.
Land internships or jobs while in school
Is there a company that you would like to work for or an internship that interests you? LinkedIn can help you find a common connection to someone at that place of business.
Gain connections from conference attendees
One of the best ways on how to use LinkedIn as a student is to find connections. When you meet new acquaintances at a conference that you attend as a student, chances are you do not have a business card to share. Nor do other students. LinkedIn is the perfect place to maintain a connection to those people once you have returned back to school.
Join a group
LinkedIn automatically shows you groups you may like to join based on the information in your profile. As a member of the group, you have access to thought leaders and experts in your industry. Read their posts to get more information about the industry and gain insights about current trends. Post thoughtful comments so group members can get to know you. Group connections are helpful during a job search.
Research a company
LinkedIn provides information about different companies. This information helps you determine whether or not you would like working for that company. It also shows how many current job openings that company has and how many people in your network are employed there.
Book affordable housing with low-cost interest by clicking on the banners today!
[showmodule id="7867″]
Tips For Creating A Linkedin Profile As A Student
Creating an effective LinkedIn profile is the best way to put yourself ahead of the job-seeking crowd. It gives an especially big boost to college students because LinkedIn lets you establish your professional authenticity to employers even if you do not have a lot of career experience. Here are some LinkedIn tips for students & new grads, and how to use LinkedIn as a student.
1. Create your profile
Navigate to the LinkedIn website, create a login and get started. The goal is to come as close to 100 percent completion as possible.
2. Upload a photo
This is the first thing an employer sees. Make sure it is a recent and professional headshot of high quality. Note: Do not crop a group photo.
3. Write a rich keyword headline
Make your LinkedIn profile catchy and specific to industry.
4. Write a summary
Briefly describe your background and your goals like who you are, what you do, who you help and how you help them. Note: Use bullet points for emphasis.
5. Add your experiences
Start with your most recent job and, in reverse chronological order, list all of the relevant jobs you've had. An effective format to use is,
Company Name
Title 
Dates Of Employment
Key Accomplishments (Written In The First Person) 
Include Internships 
6. List your education
Include all the schools you have attended and graduated (or where you are pending graduation), and all degrees and fields of study. Then, add activities or organizations, awards, honors and society memberships. This is a chance to show off your leadership skills.
It is important to remember that LinkedIn is your professional face to the business world. It is not like Facebook or YouTube. Don't post goofy pictures, be silly, or say inappropriate things. You are creating your own personal branding and this is your sales letter all about you, to future employers and to the world.
PS: If there's anything more you'd like us to know about. Add it to the comments section!
We hope you enjoyed reading this blog on 'Here's How To Use Linkedin As A Student'. Do check out our other blogs.