"Never say Never because limits, like fears, are often just illusions" – Michael Jordan. Opportunities exist in abundance and saying never to them is only backed by an illusion you've created in your head. Then, why miss out on a chance to push your athletic spirits further and pursue your passion in sports when we are listing down easy ways of doing so? You read it right. I'm sure you landed on this page with the hopes of winning athletic scholarships in the US. We wish to encourage this passion of yours and hope that these sports scholarships in the US for international students will be of use to you.
How To Win College Sports Scholarships In The US?

Sports Scholarships in the US for international students are majorly dominated by 3 organisations namely:

The scholarship guidelines and rules however are based on what kind of educational institution the student goes into as per the US education system Before proceeding with applying for sports scholarships in the US for international students, you should understand what sectors offer scholarships and what sectors don't.
NCAA Divisions I & II – This sector is the most popular for domestic and international athletes to join wherein the major difference between Division I and II lies in the size of the programmes, colleges and teams. International athletes can opt for some of the best scholarships in the US from this sector even though they could be competitive.
NAIA – Their regulations are comparatively less stringent and this makes it an easier platform for international athletes to apply for scholarships via this organization. Students can also be potentially recruited into the NCAA through this platform.
NJCAA Divisions I & II – Students studying at 2-year community colleges or junior colleges can apply for athletic scholarships from this sector.
NCAA and NJCAA Divisions III – Does not offer any scholarships whether at 2-year or 4-year institutions. This sector usually caters to students wishing to play sports on a voluntary basis and want to round out their overall college experience.
List Of Sports Scholarships In The US For International Students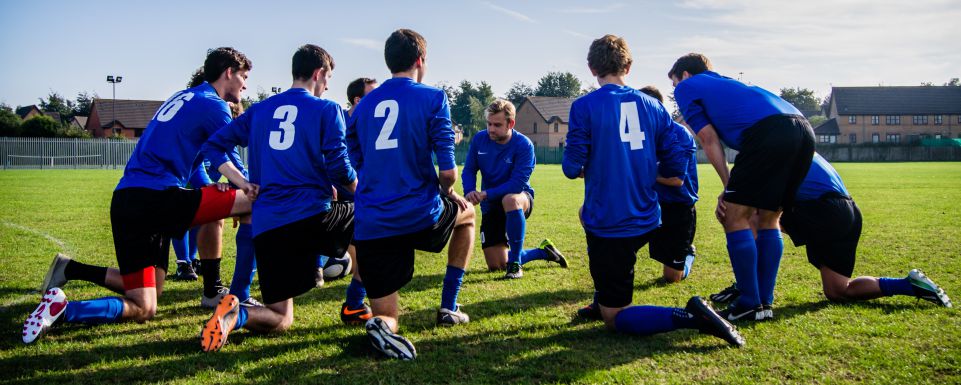 Alabama Football Scholarship

Being a sports enthusiast, the Alabama Crimson Tide's football organization should have come to the top of your mind. This organization hosts teams that compete for national championships, so receiving these American sports scholarships are without a doubt one of the most splendid features for a young student-athlete. These scholarships fall under the NCAA Division I sector and are quite competitive. Applicants have a range of sports to choose from including basketball, golf, rowing, tennis, football, softball, diving, gymnastics, swimming, and many more.
Notre Dame Football Scholarship
It is considered as a moment of prestige to be playing football for the legendary Notre Dame Fighting Irish. Getting a full ride to the school is easy if you are aware that the Notre Dame Football Scholarship programme seeks to provide sports scholarships in the US for international students. With tuition fees costing around $49,685 for both in-state and out-of-state applicants, you can start applying now. So if you do manage to get one, pat yourself on the back, and more importantly, get to work. Playing college football for the Irish isn't easy and needs hard work and discipline.
Kentucky Men's Basketball Scholarship

Kentucky basketball programmes are arguably one of the best when it comes to offering sports scholarships in the US for international students. Their recruiting, year in and year out, stands amongst the strongest in college basketball, and it's really not difficult to see why. With only 13 of these sports scholarships in the USA for international students available, it's without a doubt one of the toughest ones to acquire. And with a tremendous $26,334 out-of-state tuition per semester, getting a scholarship like this is no doubt a huge help.
St. Cloud State Ice Hockey Scholarship

St. Cloud State in Minnesota is the first university to come to the mind of a preeminent ice hockey player. Long respected as one of the marquee hockey schools in the country, there is no scarcity of applicants each year. Luckily, St. Cloud State provides plenty of athletic scholarships for ice hockey, ranging from $750 to $5,000 depending on ACT score and overall GPA. So unlike the aforementioned American sports scholarships, which mainly focus more on athletic ability than actual intellect, this programme gears more towards all-rounded student-athletes.
Wake Forest Men's Soccer Scholarship

Following soccer, may not have the same magnetism as that of basketball and football, but if you do know about the soccer-related sports scholarships in the US for international students, there's nothing like it. One of the best USA sports scholarships for soccer out there comes with the courtesy of Wake Forest, which exhibits one of the best men's soccer programmes in the nation. For both in-state and out-of-state tuition, high school graduates are expected to get the help of a hefty $49,308, so it's safe to say getting full-ride marks it as one of the best USA sports scholarships.
Stanford University Women's Volleyball Scholarship
Being a woman volleyball player and getting into Stanford University must only double the magnitude of respect that is gained. Getting a scholarship from Stanford is far from an easy task, however. While the school ranks in the top division in women's volleyball for the average athletic scholarship, it also ranks in the top two percentile for SAT and ACT scores. It is no less than making it in one of the toughest schools to get a scholarship in volleyball.
Get the best & most secure student loans by clicking on the banner in this blog!
University of Florida Softball Scholarship

The University of Florida softball programme offers sports scholarships in the USA for international students and is perhaps the most helpful for students. Typically, to get an outstanding athletic scholarship like this, a player must be All-State, All-League, MVP, and a four-year starter for their high school team. It might be a tough one to earn, but that is also because it's unquestionably one of the best sports scholarships in the US.
We hope you enjoyed reading this blog on sports scholarships in the US for international students. If you wish to read more about studying in the US, here are some blogs that we think you will enjoy reading –
You can find scholarships to help finance your expenses on the UniScholarz website. Simply sign up for free today and start applying for your dream scholarship to study in the USA. If you need assistance with student accommodation and the education loan, head over to UniAcco and UniCreds respectively, today.