Every year, thousands of candidates register for medical enrollment in prestigious colleges throughout India after completing their 12th board exams (PCB) in order to pursue medical courses without NEET. Most of them aspire to work in the medical and health care fields, but their chances of getting through the NEET exam are quite low. According to the data for the year 2020 by CareerIndia, over 7,71,500 aspirants qualified for NEET, whereas 13,66,945 candidates applied. This indicates that only about 56% of candidates qualify for the medical entrance exam. Because the level of competition to qualify for the NEET test is growing by the day, medical students who have not sufficiently prepared yet desire to continue a career in healthcare or medicine should be aware of medical courses that do not require an MBBS degree.
On that note, we've compiled a list of medical courses after 12th without NEET, where your chances of making it to prestigious institutes, that you had dreamed of, are higher.
Best Medical Courses Without NEET

After Class 12, there are several medical programmes that do not require the NEET test, allowing medical students to study while earning a good salary. Those who have not yet taken the NEET test might still enroll in these courses and work in the healthcare industry. Moreover, with medical scholarships for students, your funding and finances may be relaxed. 
Here is a list of medical courses without the NEET exam that students can follow after finishing their high school education.
#1 Bachelor Of Science In Nursing (BSc Nursing)

A Bachelor of Science in Nursing is a four-year medical science programme. It's a professional training programme that teaches students to assist individuals with medical care. Studying nursing entails not just treating humanity, but also having empathy, compassion, and patience for people in need.

Jobs Roles:
This is one of the medical courses without NEET where you have the opportunity to take up the following jobs:
Staff Nurse
Registered Nurse (RN)
Nurse Educator
Medical Coder
#2 Bachelor Of Pharmacy

B. Pharmacy is a pharmacy bachelor's degree programme that teaches students the basics of the profession. Students who have completed class 12 and want to become pharmacists or drug inspectors can enroll in B. Pharmacy. Aspirants can pursue studies in drug safety, discovery, medicinal chemistry, industrial pharmacy, and a number of other fields related to pharmaceutical science.

Job Roles:
Chemical Technician
Drug Inspector
Health Inspector
Pharmaceutical Dealer
#3 Bachelor Of Physiotherapy

Bachelor of Physiotherapy (BPT) is a 4.5-year undergraduate degree programme that focuses on the structure of the human body and includes a six-month mandatory internship. The study of treating humans using physical forces such as heat, electricity, mechanical forces, and mechanical pressure is known as physiotherapy. As one of the most sought-after medical courses without NEET, you have a lot of options in this field due to its demand.

Job Roles:
Working in Health and Fitness Clinics
Special Schools Freelancing
Physiotherapist
If you are an international student who needs help with student accommodation or student loans, make sure you check out the banners in this blog.
#4 Bachelor Of Occupational Therapy

Bachelor of Occupational Therapy is a 4.5-year programme. Occupational therapists aid patients in leading healthier lives, more satisfying lives by supporting them in overcoming a physical or mental disease or accident. These therapists work with each patient on an individual basis. The Bachelor of Occupational Therapy programme is one of the top medical courses without NEET which covers the following:
Pharmacology
Pathology
Microbiology
Psychology, and
Fundamentals of Occupational Therapy.
Occupational Therapists can be found in hospitals, clinics, as freelancers who work part-time, and in rehabilitation facilities.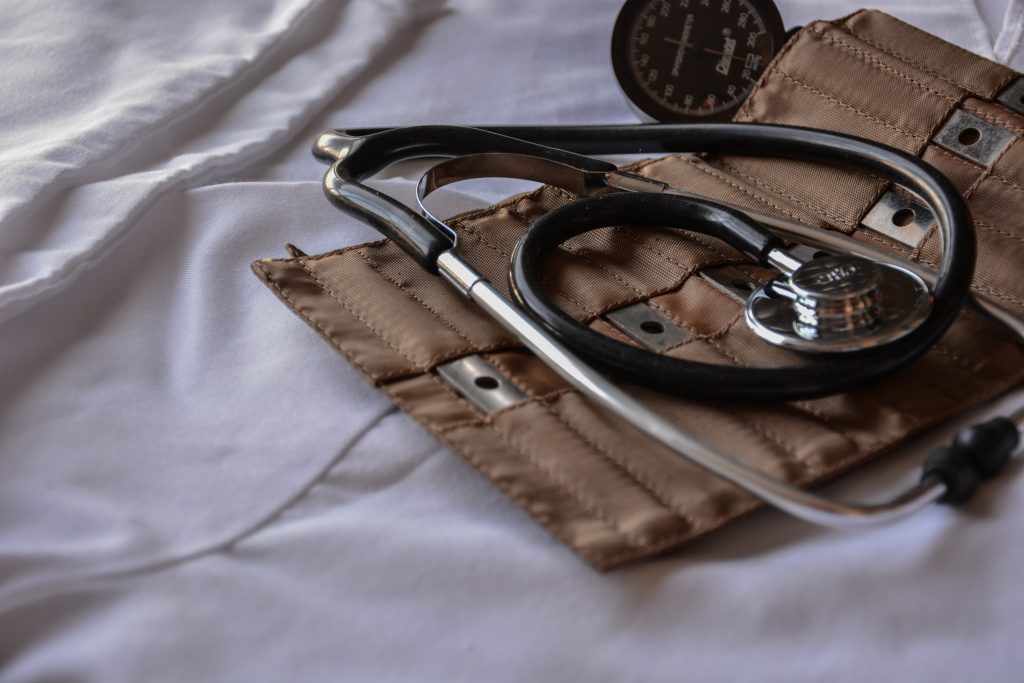 #5 Bachelor Of Science In Genetics

B.Sc in Genetics is a three-year bachelor's degree programme. Cytogeneticists examine chromosomes in order to discover genetic abnormalities and illnesses. They aid clinicians in the right kind of diagnosis by detecting and studying genetic disorders in blood tissue, bodily fluids, and so on. They employ a variety of cutting-edge technical approaches to discover DNA anomalies and offer correct information to clinicians. These cytogeneticists can operate independently in their labs as well as in hospitals and clinics.
#6 Bachelor's Of Science In Nutrition

A Bachelor's degree in nutrition and dietetics is a three-year programme. B.Sc Nutrition and Dietetics is one of the medical courses without NEET which covers nutrition and dietetics as they apply to people's lives. They conduct numerous tests and studies to better understand how different foods and diets affect humans. Nutritionists counsel patients on health and dietary choices after learning about their medical problems, allergies, and so on. Individuals with this degree can be found working in hospitals. As sports and public health advisers, they can also establish themselves independently.
Other Medical Courses That Do Not Require NEET

Apart from the courses mentioned above, you can also consider the following courses below which have a good scope of landing you the perfect jobs in this industry.
Bachelor in Veterinary Science
Bachelor of Arts (Honours) in Physiology
Bachelor of Occupational Therapy
Bachelor of Science in Biotechnology
Bachelor of Technology in Biomedical Engineering

Thank you for reading this blog on the Top 6 Medical Courses Without NEET You Were Looking For. If you'd like to read more, here are some blogs that might be of interest to you: